Certification & Quality Assurance
The EXHEAT Group's focus on Total Quality Management is shown through its commitment to continuous improvement in delivering high-quality products and services to customers. EX Services helps achieve this goal by helping ensure that clients' requirements are met and backed up by a level of support necessary to operate in today's global market place.
ISO 9001:2015 Certification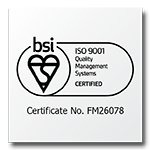 As a part of the EXHEAT Group, EX Services carries out engineering services that are assessed by BSI Management Systems as operating a Quality Management System, adhering to the stringent requirements of ISO 9001:2015 (Certificate of Registration Number: FM 26078). The scope of this registration covers the design, sale, manufacture, commissioning and service of electrical heating products, systems and control equipment for industrial, petrochemical, offshore, power, renewables and marine applications - as well as the manufacture of pressure vessels for industrial applications.
Achilles JQS Certification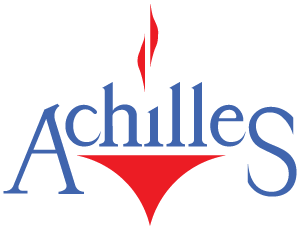 EX Services is certified under Achilles JQS (ID No: 61643) as a certified supplier to the oil and gas industries. The Achilles JQS (Joint Qualification System) is an online supplier register and pre-qualification database service that allows easy access for leading management contractors in the Norwegian and Danish oil and gas sector and vendors worldwide to network and source for business opportunities. Buyers can be sure all suppliers listed in the Achilles JQS database are compliant to EU regulations.
Service Engineer Competency
We understand that working in certain sites requires special certification or training. Prior to arriving at your location, we ensure that our field service engineers are prepared by equipping them with the following certifications:
BOSIET: Basic offshore safety instruction and emergency training, certifying basic personnel competency in understanding and awareness of safety and emergency response procedures on offshore installations (OPITO approved).
CompEx: Competency training for personnel working in hazardous areas.
Parts Certification
When customers require spares or replacement parts/bundles for their equipment, EX Services works closely with engineers at EXHEAT to deliver components that meet the same high quality requirements of the originals. Parts manufactured by EXHEAT are designed to fit client's needs and can come supplied with various certifications for major markets worldwide.